Nedergaard Laboratory: Glial Therapeutics
Welcome to the Division of Glial Disease and Therapeutics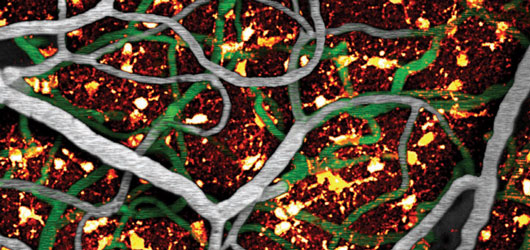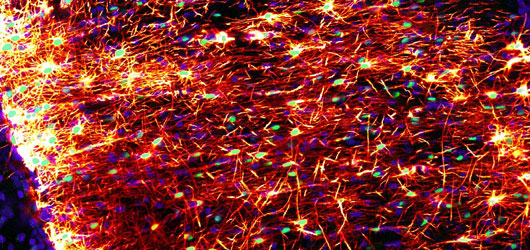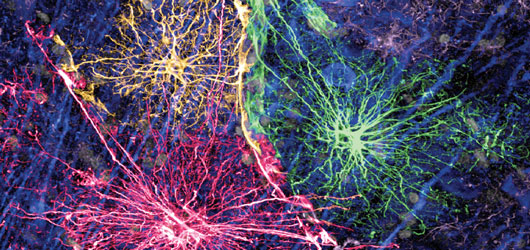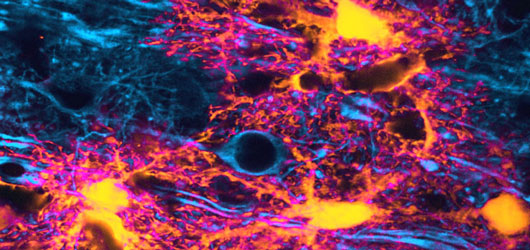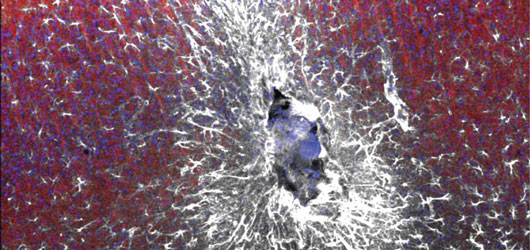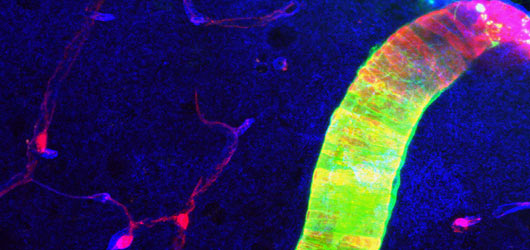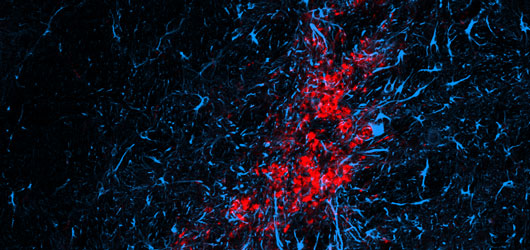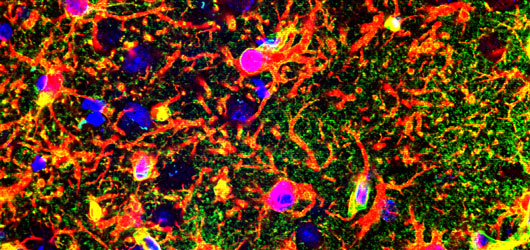 Research Overview
---
The Division of Glial Disease and Therapeutics employs a multidisciplinary and collaborative approach to the study of brain function in the healthy and diseased nervous system. For over two centuries, the study of brain function has been dedicated to extracting the importance of neurons – cells that have long been known to convey and receive information that links our sensory experience to the world around us. The study of neuronal function has been instrumental in guiding our understanding of neural physiology and clinical neurology. However, the neuronal paradigm of studying brain function has left us with major limitations in our understanding of how the brain translates basic stimuli to higher order cognitive functions. Furthermore, we have yet to establish treatments for many of the most common neurological disorders, including neurodegenerative diseases, stroke, and traumatic injury of the head and spinal cord.
Research in our laboratory has been dedicated to deciphering the role of neuroglia: cell types that constitute half of the entire cell population of the brain and spinal cord, but which historically have received little attention. Astrocytes in particular (the most prevalent type of neuroglia in the central nervous system) have been considered as simply the scaffolding for neurons, structurally supporting neural networks, providing metabolic substrates, and facilitating waste removal. Work over the past decade suggests a dramatically different and more active role for astrocytes in the brain, one in which they dynamically contribute to and regulate neuronal activity. Understanding the contribution of neuroglia to brain function remains an active and open pursuit in science, holding major implications for developing targeted therapies to neurological disease.
See all Nedergaard Group publications.
Lab Focuses
---